FB Rice is delighted to have been awarded Australian Patent Prosecution Firm of the Year, and New Zealand Impact Case of the Year at the prestigious Managing IP APAC Awards 2022.
"It is with great thanks to our clients for the recognition, and the team at FB Rice for delivering a superior service to our clients. Our mission is to inspire our attorneys and staff to best serve our clients as they navigate what can be the complex world of IP", said Brett Lunn, Managing Partner, FB Rice.

At FB Rice, we're real people who build partnerships with our clients based on trust by being open, approachable and focused on their needs. Our team is committed to ensuring our clients feel comfortable and respected at every stage of the process. We're so delighted to be recognised as the "Australian Patent Prosecution Firm of the Year" by Managing IP.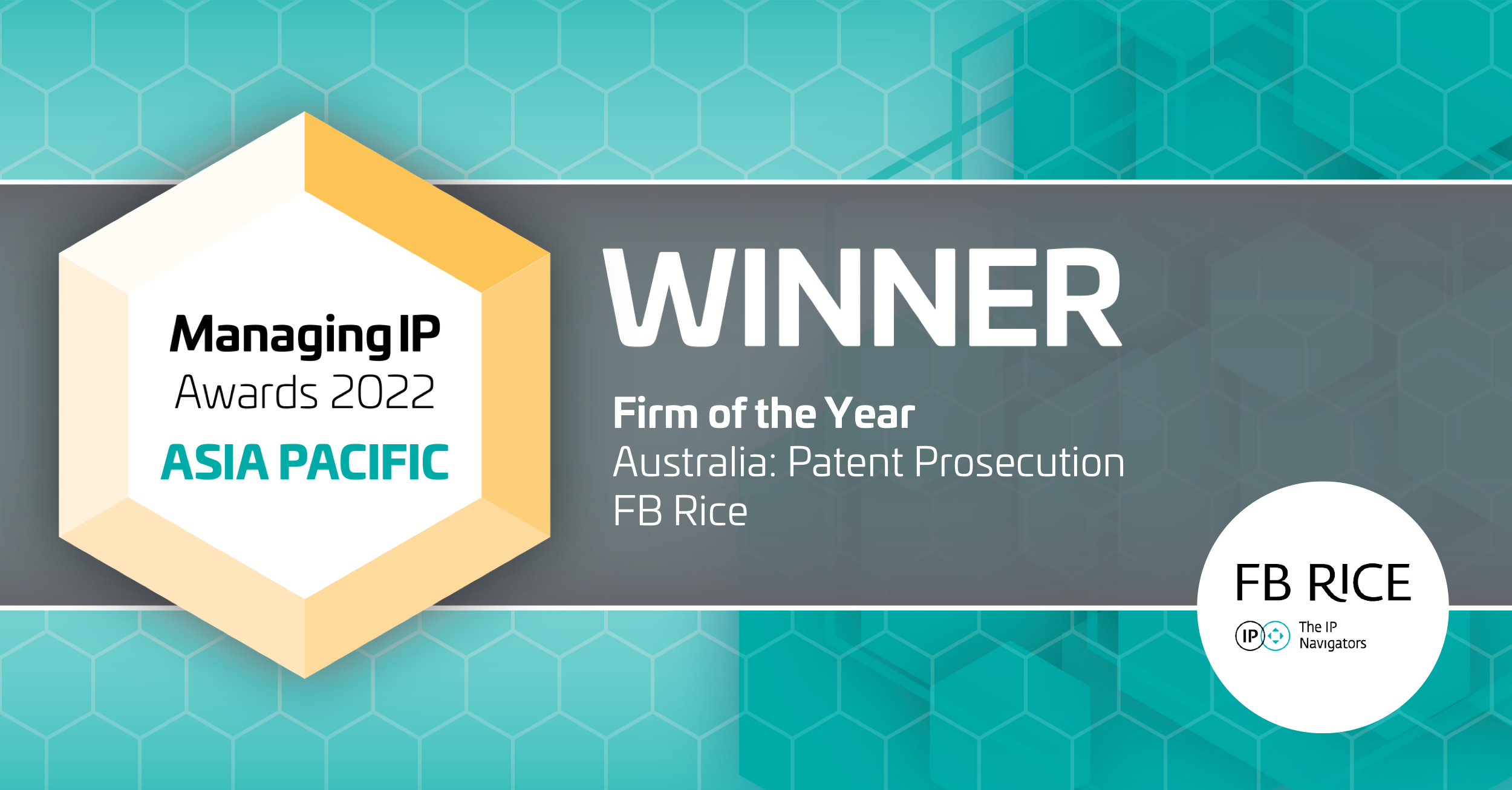 Editor-in-Chief at Managing IP, Ed Conlon stated:

"The Patent Prosecution winner in Australia defended Coca-Cola's important patent for a low-calorie beverage and helped companies such as Cellmid and Ellume build and monetise their patent portfolios. The firm was also involved in a patent prosecution case which prompted the New Zealand IP Office to update its patent examination manual".
Karin Innes, and John Landells of FB Rice represented Ganymed Pharmaceuticals in the patent prosecution case before the IP Office of New Zealand; the successful hearing resulted in us winning "New Zealand Impact Case of the Year".
"We were in unknown territory when we went into the hearing on this case and the fantastic result could not have been achieved without the technical expertise, flexibility, and support of my colleague John Landells and barrister Clive Elliott QC. The hearing result was better than we could have expected and the client was extremely happy", said Karin Innes, Senior Associate, FB Rice.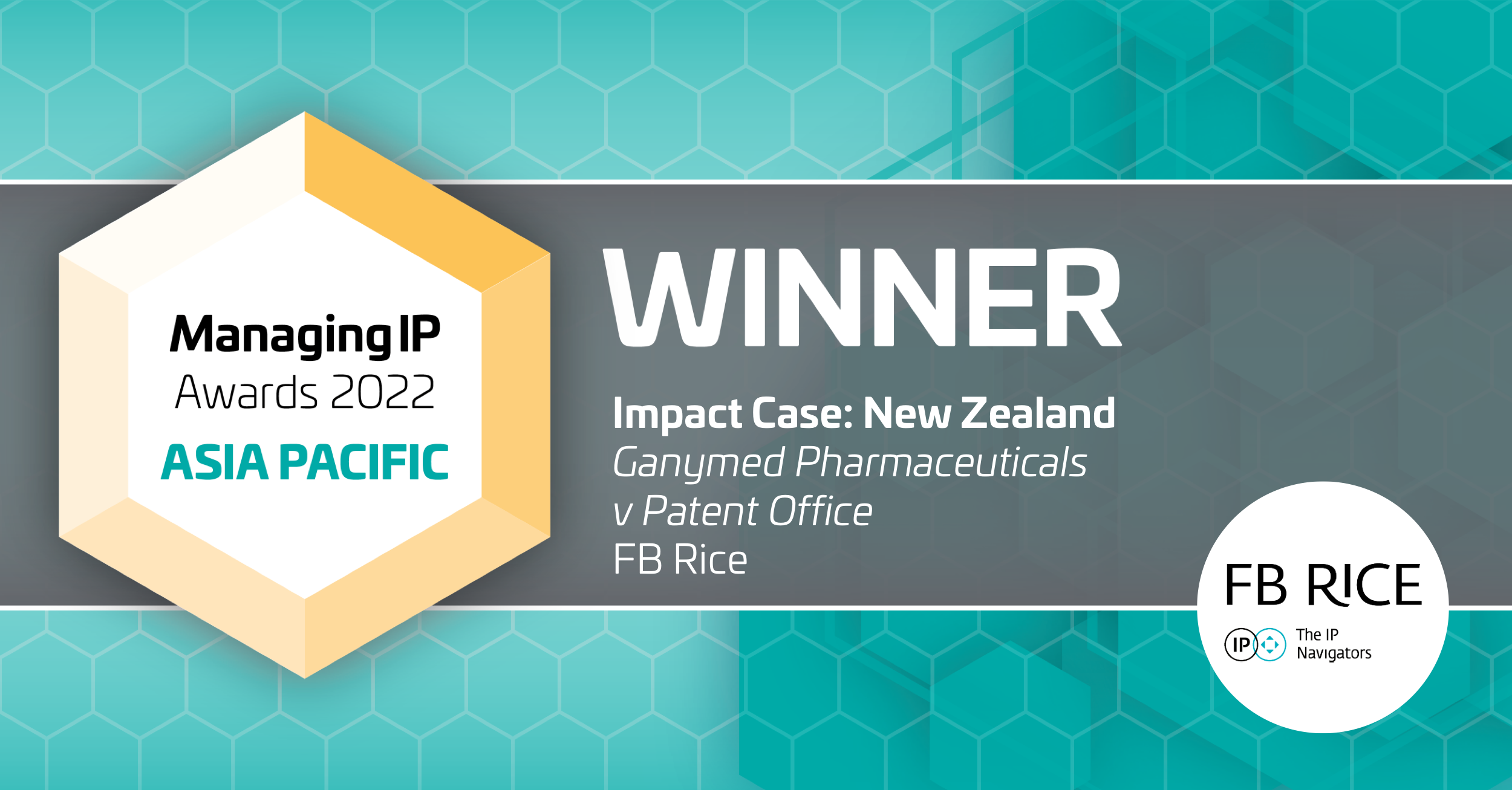 These award wins follow earlier announcements from Managing IP, which included the following:
Rachel Hooke, Joanne Martin, Connie Merlino, Jenny Petering, and Paul Whenman across our patent and trade mark groups were named Managing IP "IP Stars" for 2022. All of which were recommended by peers and/or clients for their outstanding performance and engagement.


Managing IP has also named Connie Merlino among the top female IP practitioners in the world in their 2022 global list, "Top 250 Women in IP". The list features IP experts from more than 30 jurisdictions across the world, with just seven individuals listed in Australia.
Thank you to our clients and associates for the support, and to Managing IP for conducting the research.